Biography - Jeff Monroe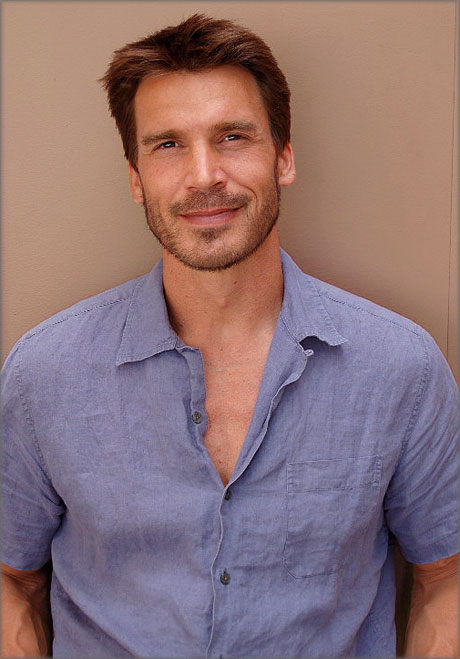 Jeff Monroe grew up in Beaverton, Oregon with a sincere passion for anything active. He enjoyed and excelled at traditional sports like football, wrestling and track, but was also good at more individual sports like BMX racing, swimming and snow skiing. No matter what the athletic challenge, Jeff realized having fun was the key to success. From an early age, his natural leadership abilities shined through and continued to develop, being elected captain countless times of the numerous sports on which he played. National Honors Society, Burger King Defensive Player of the Year, homecoming prince to winning the award for best physique, Jeff loved being involved with his classmates and community. Leading, motivating and caring about others is something that came natural to him, and is evident to this day in all his pursuits.
After graduating from high school in 1991 with honors (over 3.5 GPA), Jeff decided to turn down his scholarships and attended the University of Oregon. In his first year at college, he became a member of the Sigma Alpha Epsilon fraternity. Though feeling unsatisfied and unfulfilled during his second year, Jeff took a leap of faith and moved to New York City to pursue a modeling career. With little money and no real long-term plans in place, Jeff flew to the Big Apple at the age of 20 to follow his dreams. After only a week there, Jeff had met some very important people within the industry. Those influential connections were significant in which helped open the door to start his life-changing journey. It was that brief week in NYC back in 1993 that allowed Jeff to see the light, not to mention, lit a powerful spark within him self to continue his quest in becoming a successful model.
Jeff's modeling career was no fairytale in the beginning. He lived with several other struggling models in a small, one-bedroom apartment to save money. The modeling jobs were few and far between, eventually having to ask men and women in his own profession if they wanted help getting in shape. Jeff figured training others on their body image goals would be a fun and rewarding way to make extra money in order to financially survive and keep his modeling ambitions alive. Those personal training side jobs early on are what enabled Jeff to stay relevant and competitive in the fashion industry, allowing him to pay his rent, buy his groceries and attend his daily auditions.
Jeff eventually went from being based in New York City to traveling the globe for modeling gigs year round. It was like a paid vacation, living and visiting multiple countries for work. He enjoyed his experiences, but never lost focused on his desired outcomes. This frame of mind led him to the very top. Jeff has worked with the industries best and has had the opportunity to do some amazing things, for which he will always be grateful.
Miami Beach, Florida became Jeff's main residence years later. He loved living and being a part of South Beach. It is there where he met his Brazilian wife, Priscila Monroe, in 2001. He instantly fell in love with her and became eager to help achieve her own goals and aspirations within the modeling field. Jeff immediately started teaching Priscila to read and write the English language, then eventually educating her on every aspect of the fashion business. He taught her everything he knew and figured there was no need to reinvent the wheel when it came to modeling. This moment in time was the foundation to writing his book, A Guide to Modeling. He went step-by-step through the modeling process, writing detailed answers to all of her questions and concerns. The information, motivation and guidance Jeff provided are what led Priscila to begin paving her own path toward modeling success. From that point on they became a dynamic team, traveling the world together on photo shoots for campaigns, catalogs and editorials.
Today, Jeff and his wife live in Henderson, Nevada raising their three children. The Las Vegas area is where they are based. Priscila is a fashion model, certified wellness coach, and social media influencer. Jeff is motivational speaker, certified personal trainer, group fitness instructor, and nutritional specialist. They travel often to their property in Scottsdale, Arizona where he plans to make that land the future site to his health and wellness center in connection with his non-profit charity, the Jeff Monroe Foundation. Eventually having all types of seminars and company retreats, as well as to where he can further develop his MY MODEL BODY® Exercise Game.
---