A Guide to Modeling - Sample Questions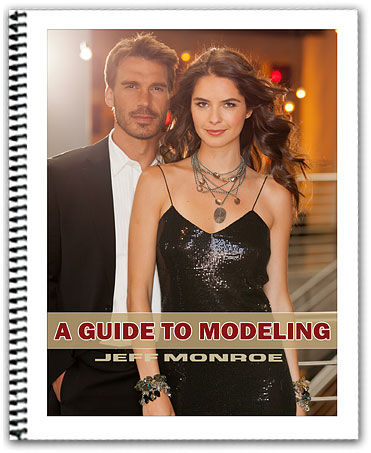 This page shows some sample questions and answers from Jeff Monroe's A Guide to Modeling. In the guide, he answers many frequently asked questions dealing with the modeling industry. He includes definitions to important modeling vocabulary words and gives advice based on his many years of success in the modeling business.
The guide includes:
Answers to over 200 frequently asked modeling questions
Definitions to 65 vocabulary words used in the modeling business
A personal information sheet for landing that first job
Modeling homework
Jeff has personally chosen 20 of the FAQs to answer here. Please take a look and be proactive with your modeling career. The guide is available for purchase online, along with other products and services from Jeff Monroe.
FAQs (From A Guide to Modeling)
Check out Jeff's book cover test shots as well as a few testimonials regarding the guide.