Experience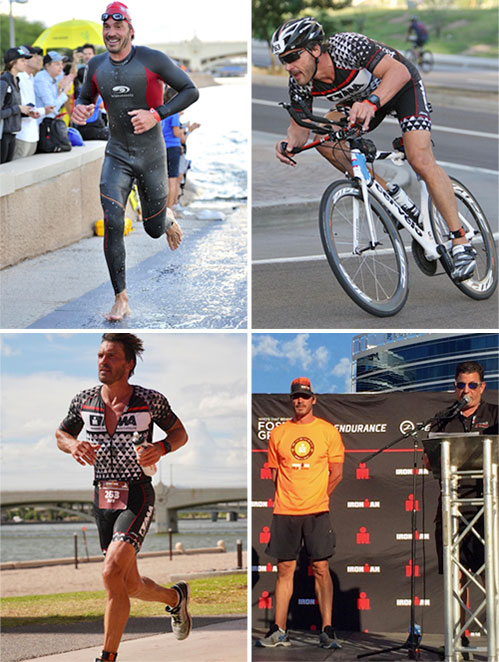 Health and fitness has always been my true passion. I like sports, competition and assisting others to reach their full potential. I want to continue helping people find their best bodies through exercise and nutrition. I love what I do, and I believe experience matters when it comes to achieving extraordinary results.
I attended the University of Oregon and the College of Southern Nevada, graduating in the High Honors with a 4.0 GPA. I am also an ACE (American Council on Exercise) certified Personal Trainer, Group Fitness Instructor and Nutritional Specialist.
I've been in the wellness industry for over 25 years. I talk the talk, and walk the walk. My specialty is Cardiovascular Endurance, Resistance, Core, Interval and Flexibility training.
I have competed in over 100 marathons, triathlons and obstacle races starting back in the 1990's. After all these decades, I am still consistently one of the top overall triathlete competitors. Pictures: Swim, Bike, Run, Podium.
I have participated in several 70.3 and 140.6 Ironman® events, both domestically and internationally. I am a 12 x Ironman® Finisher and ranked as a top 1% "Gold" Ironman® All-World Athlete in my Age Group.
I'm a USA Triathlon All-American. I have qualified for the USA Triathlon National Championships multiple times for Sprint and Olympic distances.
Trust me when I say that I practice what I preach. I am a lifetime, all-natural, athlete that successfully maintains 5% body fat year after year. No drugs, diets or gimmicks. I don't believe in shortcuts. Instead, I adhere to the Team Monroe game plan that incorporates all aspects of living a well-rounded, balanced lifestyle.
---