Jeff Monroe Foundation - Model Citizen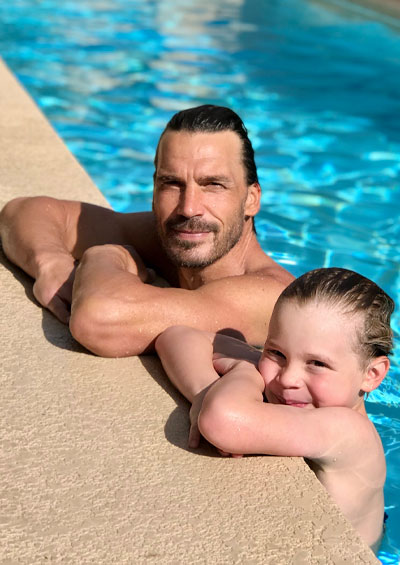 The Model Citizen philosophy is founded on a belief that every person should be responsible and held 100% accountable for their own actions and decisions. Model citizens are honest, trustworthy, law-abiding individuals that help society by making many admirable differences in their communities. They are people who truly live life with compassion and integrity, willing to give in order to make the world a better place.
The Model Citizen concept consists of VOLUNTEERS ONLY who want to provide the best resources available to our youth. Jeff established the movement with one idea in mind, to educate boys and girls on the importance of exercise and nutrition. Children are our future. They must be taught at a young age how crutial it is to be healthy. The confidence gained by looking and feeling their best can open many doors. Self-esteem is key. It makes kids stronger and more inclined to lead rather than follow. In the end, the education and mentoring helps prevent future weight issues, depression and countless other life-threatening health risks associated with obesity.
While the main goal of the The Jeff Monroe Foundation is to fight childhood obesity in America, Jeff contributes to various other non-profit organizations located in the United States and around the world.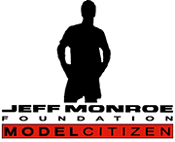 Some of the non-profit organizations that have benefited from Jeff Monroe include:
American Diabetes Association
American Foundation for the Blind
American Leadership Academy
American Red Cross
Anthony Robbins Foundation
Autism Speaks
Chrohn's & Colitis Foundation
Disabled American Veterans
Elton John AIDS Foundation
Intrepid Fallen Heroes Fund
Lance Armstrong Foundation
Leukemia & Lyphoma Society
Make-A-Wish Foundation
Mercy Corps
Muscular Dystrophy Association
Prostate Cancer Foundation
Northwest Cancer Specialists Foundation
Salvation Army
Sigma Alpha Epsilon Foundation
St. Jude Children's Research Hospital
Susan G. Komen Breast Cancer Foundation
United Way of America
University of Oregon Foundation
World Vision
---